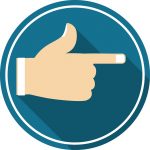 The "Download" section of this Website will have the new forms for various purposes. Kindly download the appropriate forms (as per your request) and submit the filled in form to the school office for further processing.
School has launched its YouTube Channel, "St. Jude Public School Kuttanellur" and our assembly activities are uploaded regularly.
Any Letter request needs to be submitted at least 2 days before, for the school management to process your request.
Updated "School App" is to be launched at the earliest (launch date will be communicated later once approved).All parents are requested to download the New App, to receive all the school communications.
School will be sending mobile SMS only under emergency situation and rest of all the communications will be using School App only.
All parents are requested to read through our School Diary, for more information & updates.